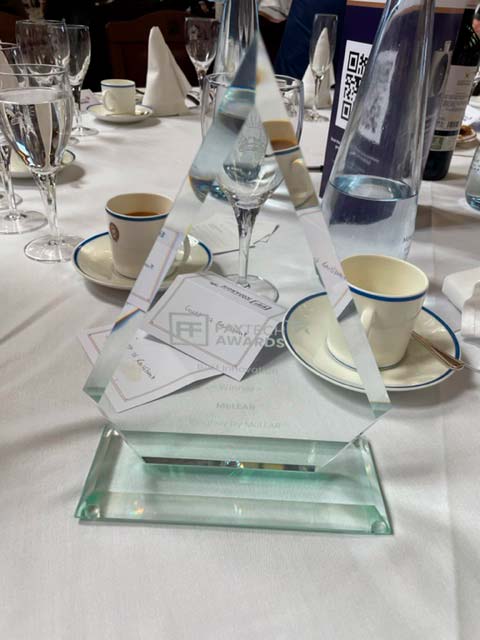 The PayTech Awards now in their fifth year, recognise excellence and innovation in the use of IT in the finance and payment industry worldwide.
The event was held on the 1st July 2022 at the Merchant Taylors' Hall.
McLEAR were entered in to the "Best Innovation" category. This award is for a product/solution/service that will shape the future of payments by utilising cutting-edge technologies, implementing creative concepts, and reinventing user journeys.
We were honoured to have been chosen by the judges to top the "Best Innovation" category, and received another amazing award to compliment our growing award shelf!
Congratulations to all the other winners during this fantastic event! You can check out all the winners here.