Finding your ring size
Getting the correct size ring is important.
Here are a few pointers to help get it right...
Free size exchanges
Whilst we encourage you to try and measure your finger as accurately as you can, we do offer free ring exchanges if you don't quite get it right (subject to terms).
You only need to pay the return shipping cost to get it back to us.
20 Sizes available
Our rings come in a huge variety of sizes, from the dainty 4.5 all the way up to size 16 for those giants amongst us. You can be sure to find the perfect size without compromise, for a comfortable fit all day long.
All our rings are 'Comfort Fit' - which means that rather than being flat on the inside, they have a softened, curved inside edge to give the wearer a more comfortable fit for daily wear.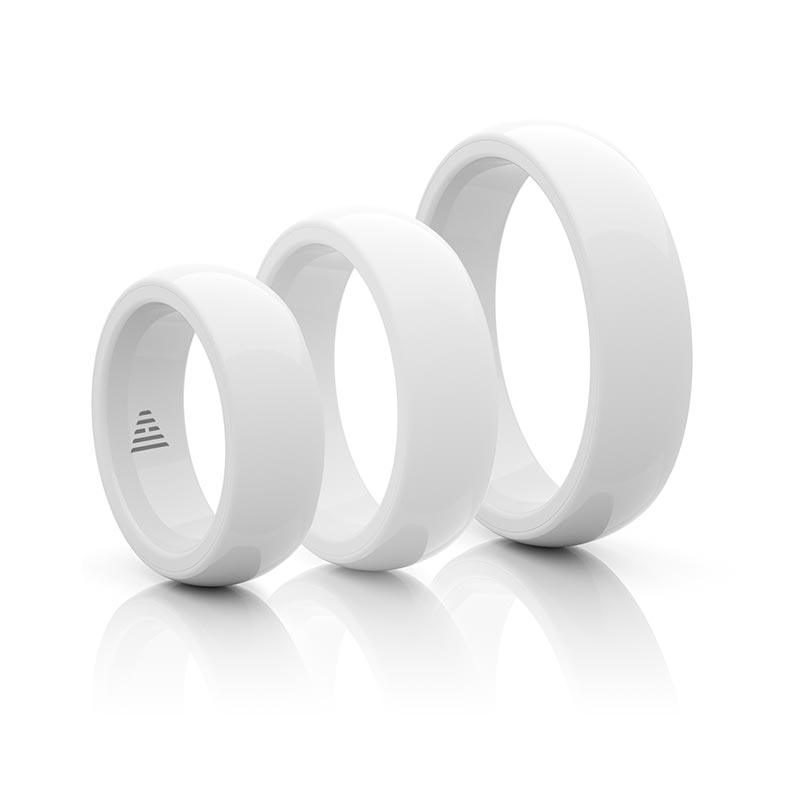 Already know your size?
All our rings are sized in US-standard sizes (even though we're a UK company…!). If you already know your ring size using a different metric standard (such as standard UK size, inside diameter etc) - we've created a handy ring size conversion tool to help you convert it easily.
Convert your size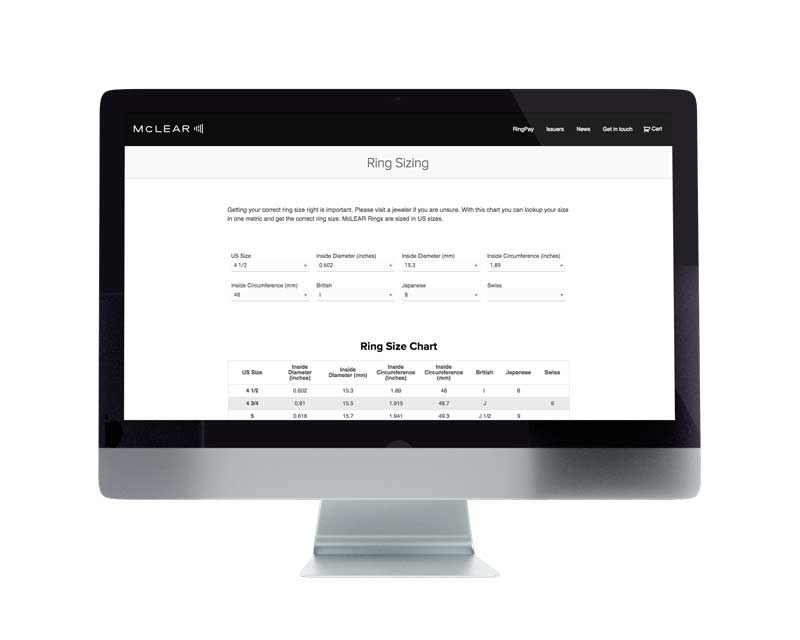 We'll send you a ring sizer
When ordering, simply choose the size option "Send me a ring sizer", go through checkout and make payment. We'll post a ring multisizer tool out to you and include a special voucher code in an email.
Once you've figured out what size ring you need, order your ring on our website and add the voucher code to the 'coupon' box in the checkout, which will then reduce the price of that ring to zero. We'll then send the ring out to you.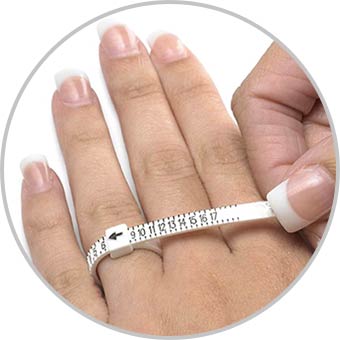 Grab a cheap ring sizer
There are many types of ring sizers on the market that can help you figure out what size you need. Grab yourself a cheap multisizer tool or a plastic ring set to help ensure a good fit.
Our rings are comfort-fit, so these won't be perfect but should give you a good indication.
Buy a cheap multisizer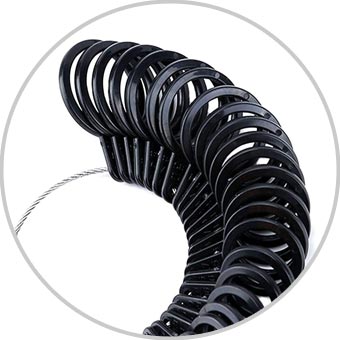 Visit a Jeweller
Ring sizing can be very tricky to get right, especially if you have no idea what size you are to begin with. To ensure a perfect fit, we always recommend visiting a local jewellery store to have your finger sized.
This is the best way to ensure that you are going to get the perfect-sized ring, ensuring comfort all day long.
Find a Jeweller near you
Find your size at home
The least accurate way to find your ring size, but it should give you an idea at the very least. Click the link below to open the PDF, ensure you print it at 100% size (no scaling) and follow the instructions on the sheet.
Print the guide
Ready to buy?
Visit the product page to learn a little more and purchase your ring today
Buy Now