McLEAR, the pioneer in wearable payment technology, proudly introduces two stunning additions to its RingPay lineup: "RingPay 2 Silver" and the exclusive, limited edition "RingPay 2 Stealth." These exceptional rings represent the pinnacle of fashion-forward, contactless payments.
RingPay revolutionizes the way individuals make payments. Users can effortlessly complete transactions with a simple wave of their hand, eliminating the need for traditional payment methods. Whether at restaurants, bustling markets, or for transportation, RingPay ensures a unique, fast, secure, and hassle-free payment experience.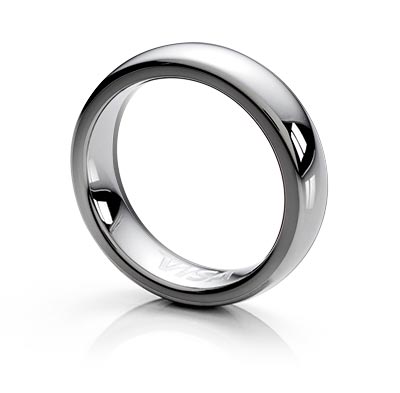 RingPay 2 Silver: Elevate Your Style
Elegance meets innovation with "RingPay 2 Silver." Crafted with precision, this silver-coloured smart ring is a statement of sophistication. Its sleek design seamlessly combines style and functionality, making it a must-have accessory for the modern individual.
Just like the original RingPay 2, this silver finish variant offers a thinner, narrower, and lighter profile, ensuring a comfortable fit for all users, complementing their impeccable style.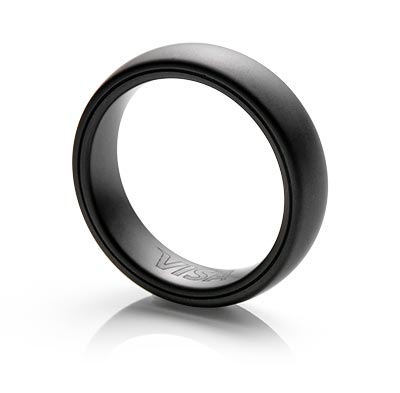 RingPay 2 Stealth (Limited Edition): Minimalist and Exclusive
For those who appreciate a more understated look, the limited edition "Stealth" ring is the epitome of subtle elegance. The matte black finish exudes confidence and sophistication, making a striking statement wherever it is worn. This limited-edition "Stealth" ring is designed for those who desire not just minimal style, but exclusivity.
Like its Silver counterpart, RingPay 2 Stealth offers the same enhanced design, delivering a thinner, narrower, and lighter smart ring. With RingPay 2 Stealth, making payments has never been more effortless. Wave goodbye to traditional payment methods and say hello to a fast, secure, and convenient payment experience that aligns with your distinctive taste.


Setting up and managing RingPay is as easy as ever, thanks to the user-friendly RingPay mobile app. Seamlessly add any Visa or Mastercard, be it debit or credit, as a funding source within the app. Choose between manual top-ups or the convenience of auto top-up to ensure you always have funds available for worry-free spending. With RingPay, there's no need to carry a smartphone for payments, as it serves as your ultimate standalone payment device. Furthermore, the battery-free design guarantees uninterrupted access to make payments, offering you ultimate convenience and peace of mind.
Security is of paramount importance, and RingPay delivers. Operating securely on the VISA network, RingPay provides robust protection for financial transactions. In the unfortunate event of a misplaced or lost ring, users can instantly freeze their ring with a simple tap within the mobile app.
With the introduction of RingPay 2 Silver and the exclusive RingPay 2 Stealth, McLEAR continues to lead the charge in creating innovative solutions that merge style, convenience, and security. These rings are more than accessories; they are a testament to a future where payments are effortless, stylish, and always at your fingertips.
Please note that RingPay 2 Stealth is available in limited quantities only.
About McLEAR:
McLEAR kickstarted the whole smart ring space in 2012 with their NFC Ring invention and continue to go from strength to strength with their innovative payment ring, RingPay.
With a mission to redefine convenience and security in payment transactions, RingPay offers users an intuitive and stylish way to make payments effortlessly.
Headquartered in London – the team of British and International engineers, designers and payment industry specialists are at the forefront of wearable payment technology.
Images and logo assets: